Flower delivery Vyšné Remety | to 90 minutes | Flower Vyšné Remety
Flowers
delivery
Vyšné Remety
Rozvoz květin Vyšné Remety - Květiny Vyšné Remety má už několikaletou tradici s portfoliem spokojených zákazníků. Donáška květin Vyšné Remety je totiž velmi oblíbenou službou, používanou nejen k obdarování blízkého člověka, ale i k dárkům pro firemní zákazníky a kolegy. Online rozvoz květin vám prostě šetří čas. A čas je v poslední době nedostatkovým zbožím. I z tohoto důvodu vám naše služby poskytujeme každý den v týdnu, v denních i nočních hodinách. Zároveň jsme pro vás roztřídili květiny podle druhů, ceny, barvy i příležitosti, aby se vám lépe vybíralo. Mezi méně tradiční, leč oblíbené objednávky, patří květinové koše. Stejně jako všechny námi dodávané květiny jsou i květinové koše složeny z květin dovážených třikrát v týdnu přímo z holandské květinové burzy, takže k vám, našim zákazníkům, jsou dodány vždy v prvotřídní kvalitě. Velmi oblíbeným je kupříkladu koš růží. Objednávat můžete od malého po extra velký. Zbývá už pouze dodat, že objednávat můžete na telefonním čísle +420 777 993 360 nebo online na tomto eshopu .
Complete offer flowers Vyšné Remety
Your favorite flowers for flower delivery Vyšné Remety
Kytice a dárky Vyšné Remety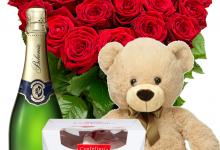 If you decide to send flowers in Vyšné Remety, you can also order any of the gifts we offer. You can choose wine, champagne, teddy bear or some candy. Gift items will be handed over whenever you delivered the flowers gifted person. The service is among our clients very popular.
Nabídka dárků Vyšné Remety
Informace k doručení v městě Vyšné Remety
Na přání našich zákazníků jsme se rozhodli rozšířit portfolio našich služeb i do zahraničí. Takže dnes můžete objednávat dovoz květin nejen v městě Vyšné Remety a po celé České republice, v každém městě či vísce, ale i na Slovensku. Pro poslání květin na Slovensko postačí zadat naše partnerské stránky www.flora-online.sk , které jsou svou strukturou stejné, jako ty české, na které jste již zvyklí. I zde je vám k dispozici telefonní operátor po všechny dny v kalendářním roce, tentokrát na čísle +421 907 346 316.
Vyšné Remety - všechny kytice k doručení