Podzimní tabule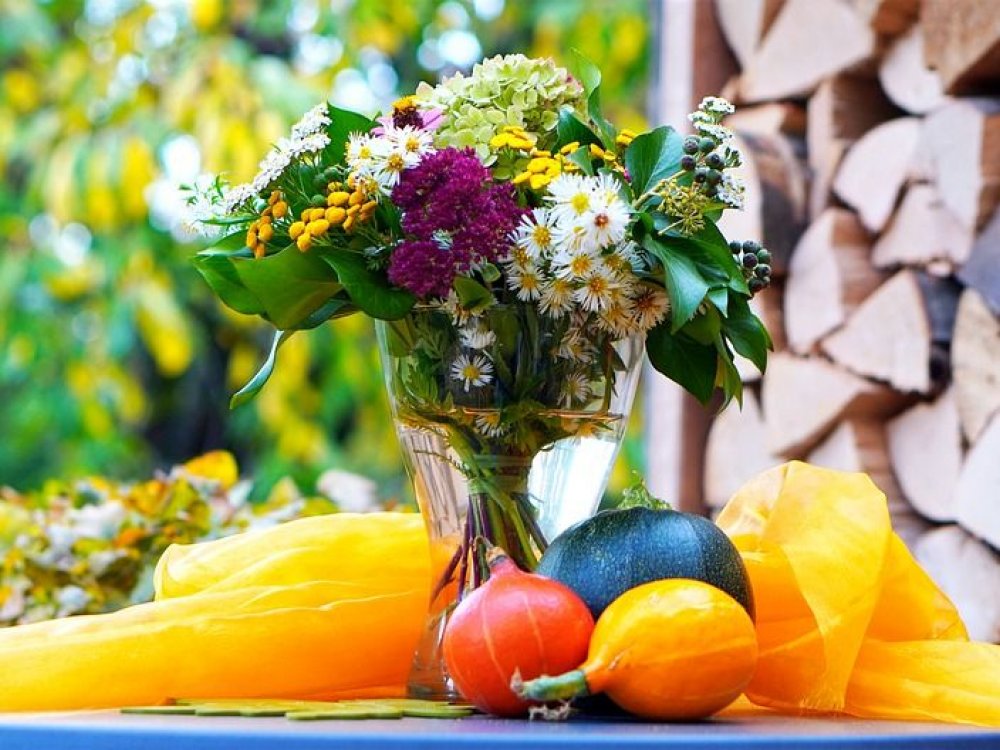 Podzimní tabule: 6 tipů jak ozvláštnit vaši podzimní hostinu
Chystáte se uspořádat pravou halloweenskou párty se vším všudy nebo se jen naladit na podzimní vlnu a ozvláštnit vaši běžnou tabuli? Pokud máte už vymyšlené všechny strašidelné pokrmy a koktejly, neměli byste v žádném případě zapomenout na váš stůl. Inspirujte se našimi tipy, jak efektivně vyzdobit slavnostní tabuli a podzimním až halloweenském duchu. Velkou výhodou je, že většinu dekorací pořídíte za opravdu nízké ceny, nebo si sami vytvoříte!
Servírujte v mini kotlících
Mini kotlíky můžou být efektivním doplňkem při pravé halloweenské večeři. Ať už se v nich rozhodnete podávat nápoje, polévky nebo dokonce samotné dezerty. Elegantně doplní každý halloweenský stůl. Navíc je můžete ručně ozdobit černou krajkou připomínající pavučinu, nebo pro strašidelnější efekt pokapat voskem.
Podávejte podzimně laděný sýrový talíř
Klasické obložené talíře potěší, ale nepřekvapí. Co takhle je trochu vyšperkovat do podzimního kabátku a zakomponovat navíc mini dekorativní dýně, pár zářivých listů, zařadit opravdu vyzrálé oranžové sýry, které naopak připomínají kousky dýně.
Tip pro vás: Ozvláštněte váš sýrový talíř a ledabyle poházejte tmavé kuličky hroznového vína kolem. Nejenže tím ozvláštníte samotný talíř, zároveň také nabudíte chuťové pohárky vašich hostů.
Bílé dýně? Žádný problém!
Pokud nejste fanouškem tradiční oranžové nebo černé barvy, které jsou obvykle považovány za halloweenské barvy, překvapte vaše hosty netradičními barevnými kombinacemi! Nebojte se váš stůl vyladit i do jiných barev než těch tradičních. Co takhle použít na výzdobu okrasné bílé dýně odrůdy Moonshine nebo drobné jedlé dýně Baby Boo? Tyto bílé kousky už snadno zkombinujete s květinami a prostíráním všech barev.
Netopýři v roli navigátorů
Vystřihněte si z černého papíru obrysy netopýrů, které můžete použít jako hlavní navigátory vedoucí k jídelnímu stolu. Ukažte vaším hostům kde se koná ta pravá halloweenská večeře. Navíc je můžete využít také jako samotnou dekoraci na jídelním stole, nebo jako jmenovky pro hosty.
Lucerny nesmí chybět
Co by to bylo za podzimní večeři bez lucerniček. Obohaťte váš stůl o pár kousků lucerniček, zapalte do nich svíčky s příjemnou podzimní vůní a pro extra halloweenský vzhled je můžete ozdobit umělými pavučinami.
Použijte ovoce jako dekoraci
V minulém článku jsme si prozradili, že keltové tento svátek slavili jako oslavu konec žní. Nebojte se zakomponovat ovoce i jinam, než do samotných pokrmů. Využijte podzimní
ovoce a zeleninu jako samotnou dekoraci. Zakomponujte na vaši podzimní tabuli jablka, kaštany, granátové jablka nebo dýně.
You might also be interested in
ARTICLE_PAGE_ARTICLES_TEXT

Even the only rose will please! When to donate it?
Every man has at least one woman in his life, who is constantly expressing his thanks for what he has done for him. But it does not have to be expensive gifts that the woman does not want. The greatest joy will do little. So help her in the house or just buy a flower. However, you do not have to think about buying an expensive puget of flowers. Just buy a cute rose. It will always make you the most joyous and perfectly joyous every day, even if it was to be the worst day in a woman's life.
read the whole

Events that do not forget to give the woman a flower
A woman is a fine creature that must be pampered. If you care about her and take care of her, she is happy and does not make you a hell of life. According to the woman she is also a real successful man. It is said that according to the smile of a woman a successful man is known, so the gentlemen should always take care that on their partner's lips there is always a smile symbolizing the fact that they are loved.
read the whole

Delivery bouquet of roses
To give a bouquet to his wife, girlfriend or lover or business partners? Delivery bouquet of roses at home or at work is a common by many florists. Bouquets can deliver precisely the appointed time 7 days a week. Delivery is totally anonymous on the card is given only text that you request.
read the whole